1. Application
Shanked Flap Wheel is mainly used for grinding the soldering seam, weld joint, remove the painting and rust, etc..
2. Specifications
(1) Abrasive grains: aluminum oxide;
(2) Shape: shank mounted.
3. Characteristics
(1) All products have excellent wear-resistance, good flexibility, outstanding cutting and grinding performance;
(2) With professional team, all products are of high quality;
(3) Products can be customized according to customer's requirements.
4. Advantages
(1) We have a strict quality inspection system to ensure the products' quality and safety;
(2) We can supply mounted flap wheel of any sizes and meet customers' various demands;
(3) We also have a perfect after-sale service system.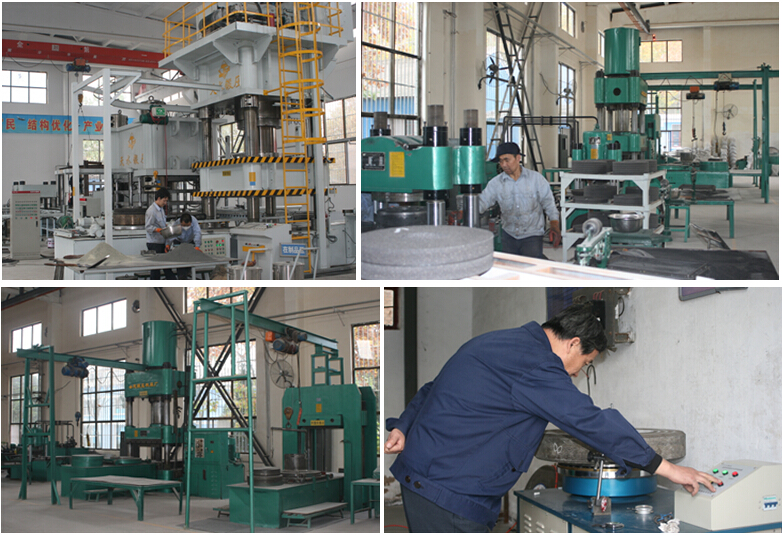 5. The Operation of Abrasive Products
Dos
1. Before start the machine,always ensure various protective devices of machine tools and reset switch of various
    actions are adjusted in position.
2. Using protective cover, always ensure that it covers at least half the diameter of the grinding wheel.
3. Before starting to use the new installation of grinding wheel which has been dressed, always ensure grinding
    wheel idles for one minute at operating speed with the guard of protective cover.
4.  When grinding, always wear safety goggles or other similar safety supplies.
5.  Dressing or using grinding wheel, always touch lightly.
6.  When necessary, always dress grinding wheel.
7.  Before grinding wheel stop running, always close cooling fluid to avoid grinding wheel unbalance.
DON'Ts:
1.    Use grinding wheel at an speed which exceeds the highest limit speed.
2.    Start machine tool without protective cover.
3.    Stand directly in the face of machine tools after starting machine.
4.    Force workpieces into grinding wheelwhich lead to grinding pressure and feed are excessive.
5.    Force grinding which lead to machine motor slow down obviously or workpieces burning hot.
6.    Put stationary grinding wheel in liquid.
7.    Impose external forces on grinding wheel to make it stop running.
8.    Continue to use grinding wheel without dress which surface has glazed.
9.    Make grinding wheel used in other operations which are incompatible with their design.
10.  Operator works without safety education and related certificates.

 We sincerely wish to enter into long-lasting cooperation relationship with every new and old customer.